Xbox 360 XISO Extract is a tool capable of extracting an Xbox 360 ISO's to files and folders, then FTPing the extracted ISO directly to a Jtag or RGH hacked Xbox 360.
This is a GUI for Exiso, made by the person who created Exiso, so it's neat, easy and will make your Xbox 360 ISO extracting life easier, this is hands down the best thing out there, especially if you don't like messing with the command line, which lets be honest who really enjoys that?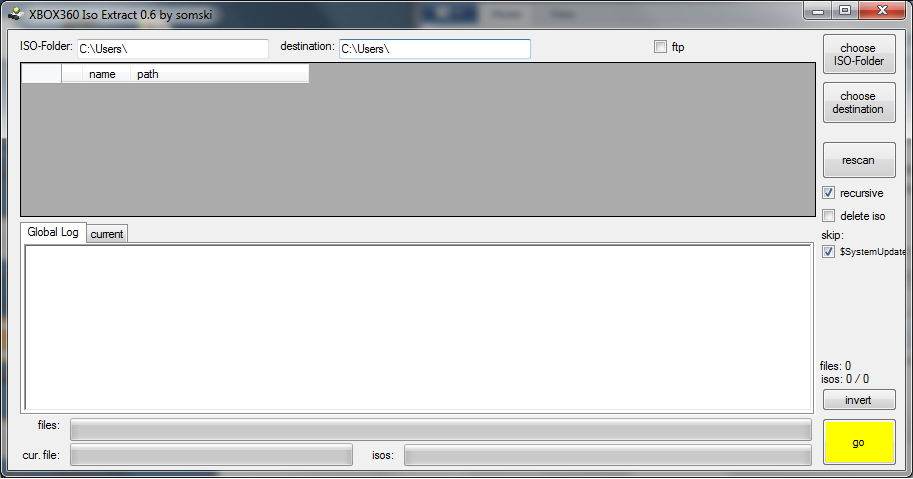 Xbox 360 XISO Extract has the following features:
Xbox 360 XISO Extract automatically deletes system update files
It can ftp extracted Xbox 360's ISO's to Jtag and RGH hacked Xbox 360's
Extract multiple Xbox 360 ISO's at the same time
Shows a progress bar so you know how long you have to make a cup of tea
Can also delete your Xbox 360 ISO after completion to save hard drive room
If any Xbox 360 security update comes in the future such as XDG3, just update Exiso and you are perfectly fine to continue extracting Xbox 360 ISO's with Xbox 360 XISO Extract
On a personal note, I've never had the FTP thing work for me, but I use FileZilla anyway thanks to InsaneNutter's hint on multiple file transfers.
What's new in this version of Xbox 360 XISO Extract:
Somski released a new version of Xbox 360 ISO Extract (exiso) – an exiso based extractor with FTP support which can extract multiple Xbox 360 XGD3 ISOs.
Updated exiso to support XGD3 images, just change the exiso executable and you should be fine.
A new version of the extractor with a better status bar might follow.