Here is the pics & install settings for my install. I will edit my tuning options and demon pic's when I install it.

Red 5v: 6cm
Black Gnd: 6cm
Gray Cpu_Rst Wire: Ipex cable cut to 12cm
Yellow Post Wire: 10cm to pad 5 on Post Adapter v2
Orange Kiosk Wire: 6cm (Rater Wire)
Green E Wire: 12cm

Dip Setting:



Jumper Setting: 0 (Default)


Pic from above so you can see all the wire's top side.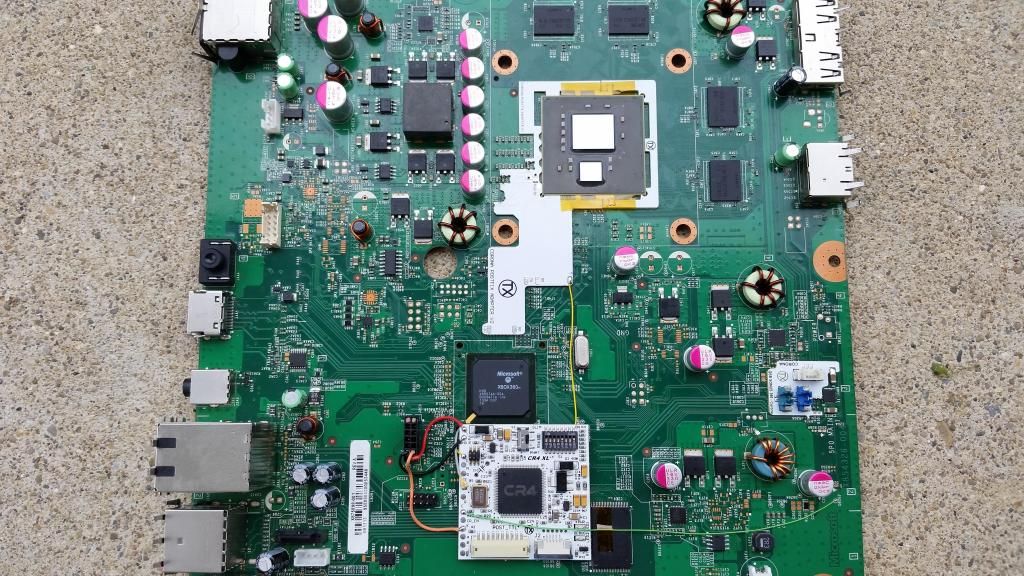 The Yellow post wire runs under the CR4 to Post Adapter v2. I cut about 3mm of the dbl sided tape off the southbridge side so I could have room to run the wire under the chip.


Someone msgd me and asked why did I remove the nand wires from the Xecuter NandX/CR Pin Header Cable, The reason is because I will be installing a Demon in the console soon as I receive the Demon Corona QSB v2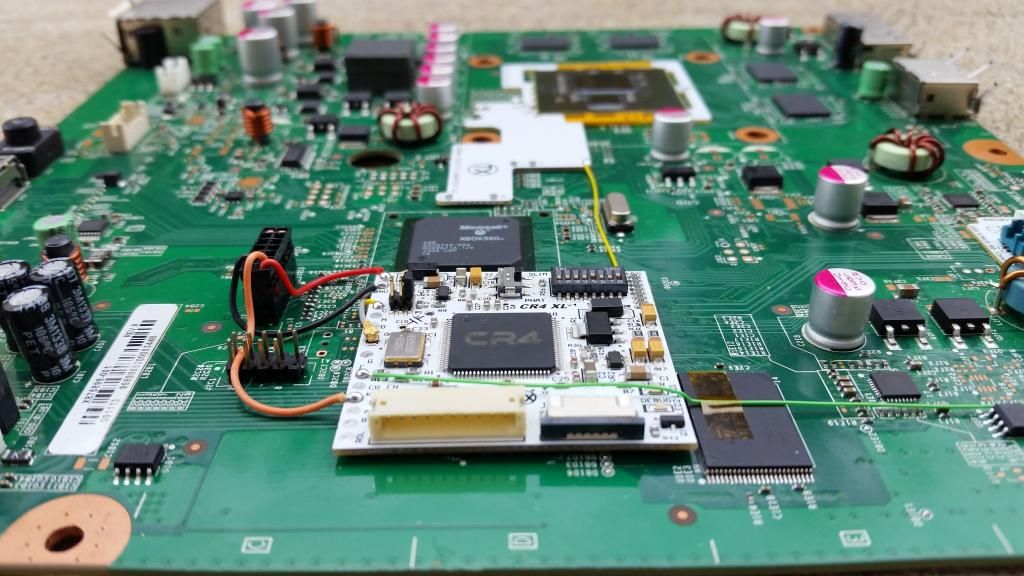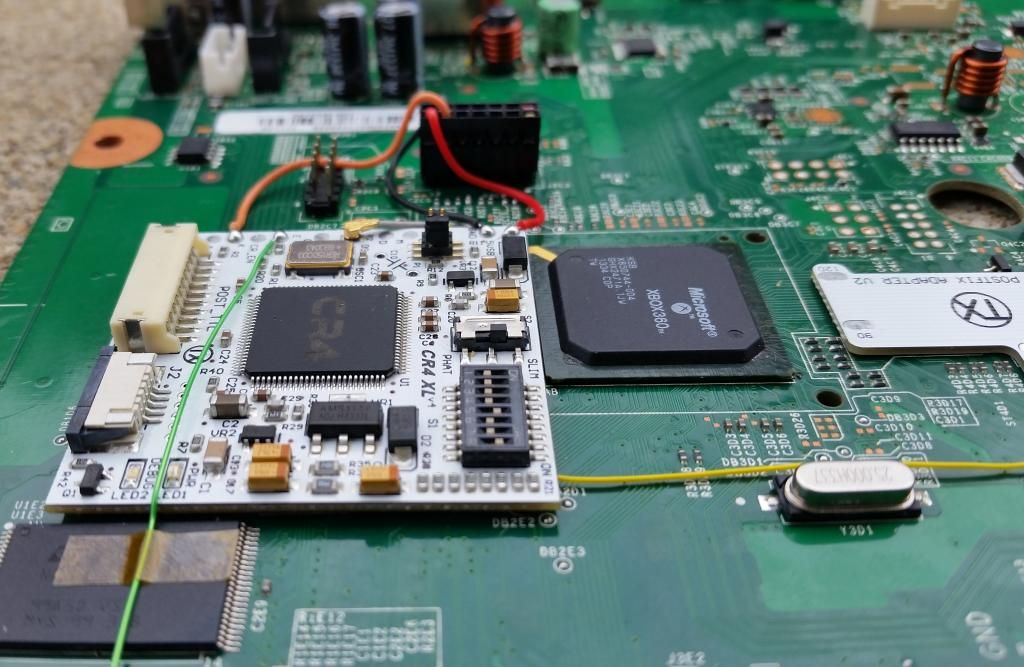 Ipex Cpu_Rst to pad C5R11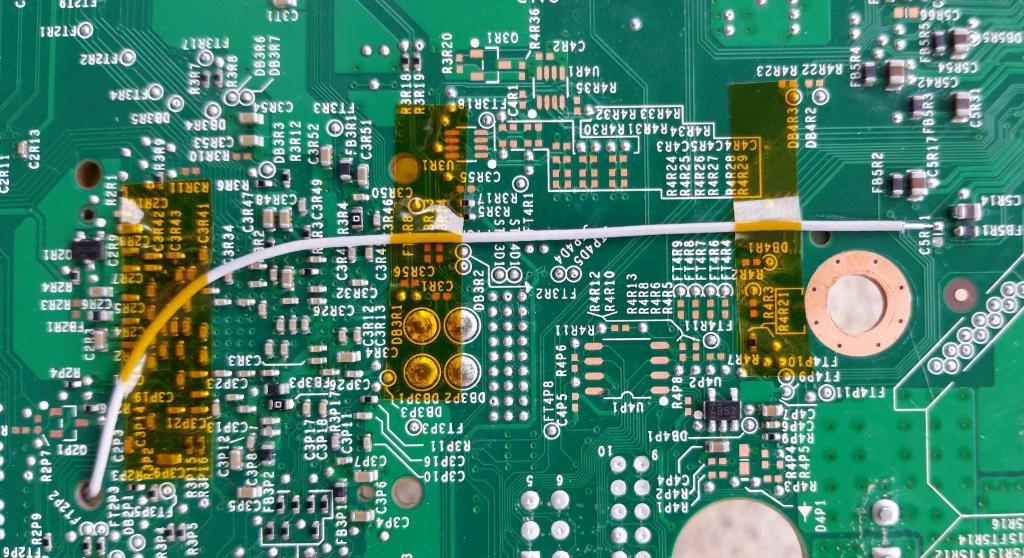 Green wire from E on CR4 XL to DB2G3 (I have resoldered this since I took the pic because I didn't like how it looked)

I will update the settings and make a video soon as the new files get released..


CREDIT GOES TO TX & UBER FOR THE POSTBIT JUMPER PIC & DIP PIC.
Last edited: