Console Type: Corona v1 (Star Wars Limited Edition)
Programmer Used: JRP v2.0
NAND Size: 16
Dashboard version: 17511
CB Version: 13181
Screenshot of NAND details from J-Runner: (attach an image to your post)
J-Runner log
updflash.bin log (if applicable)
Image of the CR4 XL
Images of close-up soldering to motherboard (attach images to your post)
Detailed Description of the Problem
Was the console working before you started: Yes but I think I may have severed a trace or possible multiple traces. I was still able to read and write the nand after that though. I didn't test after the possible trace damage to see if it would boot.
Do you get a green debug light appear on the CR4 XL chip every 4-5 seconds: N
How long is the light on for each time (be aware that if you're trying to work on a faulty console, this is not a T-X product issue!!). N/A
Hello everyone,
I'm having some trouble trying to RGH a Corona V1 with a CR 4 XL. It's been quite a saga so far. It took all day but I was finally able to read the nand, create the ecc and write the ecc. When I try to boot into Xell to get the CPU key so that I can build and flash the hacked image, I get a red dot.
As far as I can tell, I've followed all of the directions. The only thing I can think of is that when I was taking the x clamp off my screw driver slipped and scratched the board. I looked at it with some loupes and I don't see any severed traces. I tested all of the points with a multimeter for continuity and they all came back good. The fact that I'm able to read and write the nand makes me think the soldering is good too.
I'm honestly at the end of my rope with this project, so I'm definitely open to sending it "to a pro" to get it done right unless there's something obvious that I'm overlooking. I don't want to risk any further damage by continuing to try to solder and resolder, etc.
If one (or more) traces were severed, would that still allow me to read/write the nand but not boot? That's all I can think of. Any insight would be greatly appreciated. Thanks in advance!
Edit: I added the filled out template and pictures.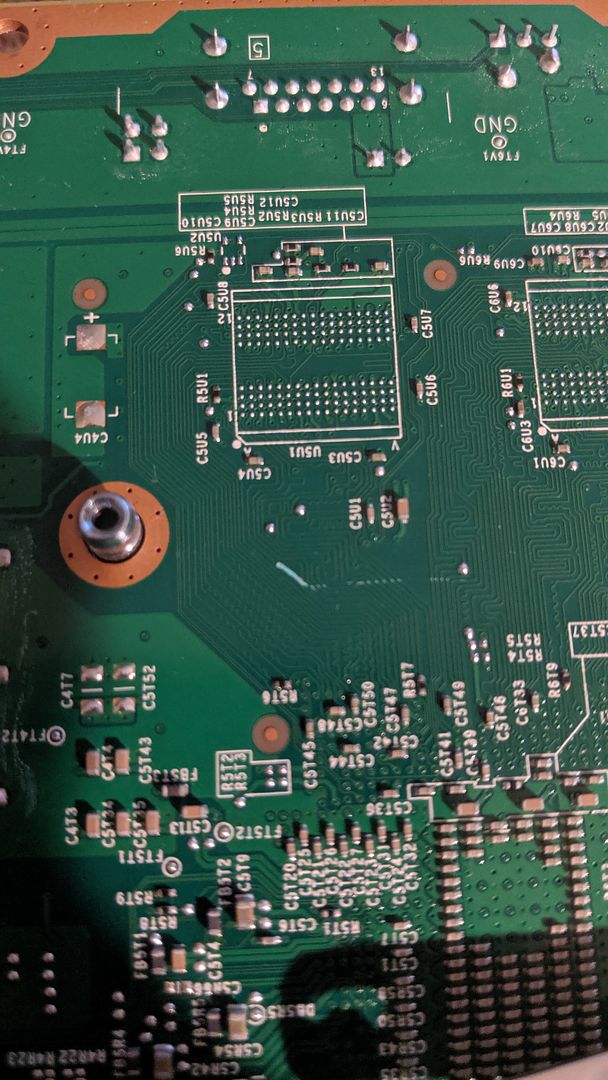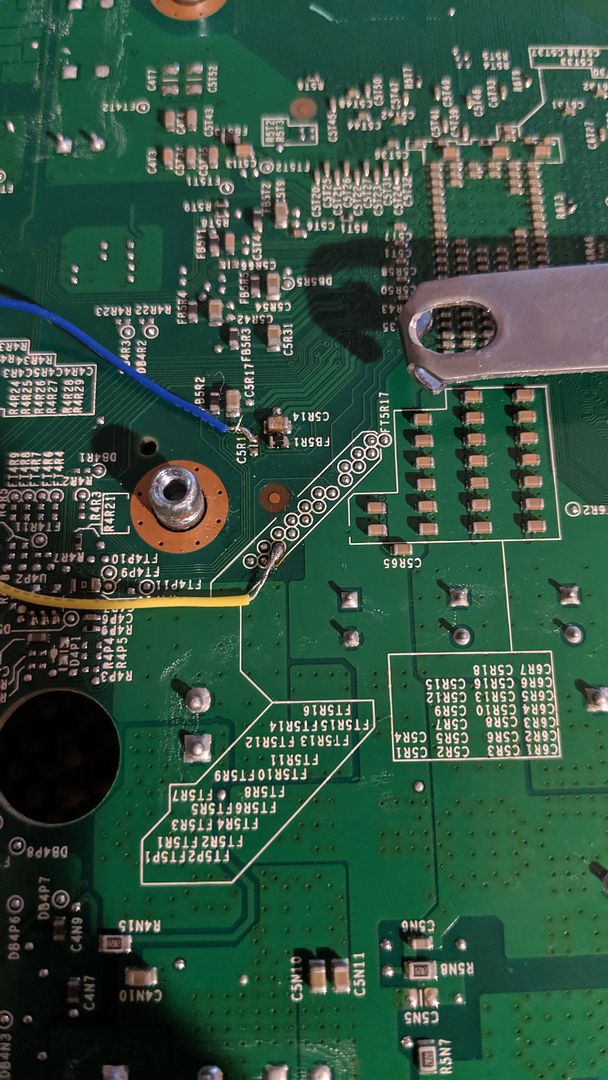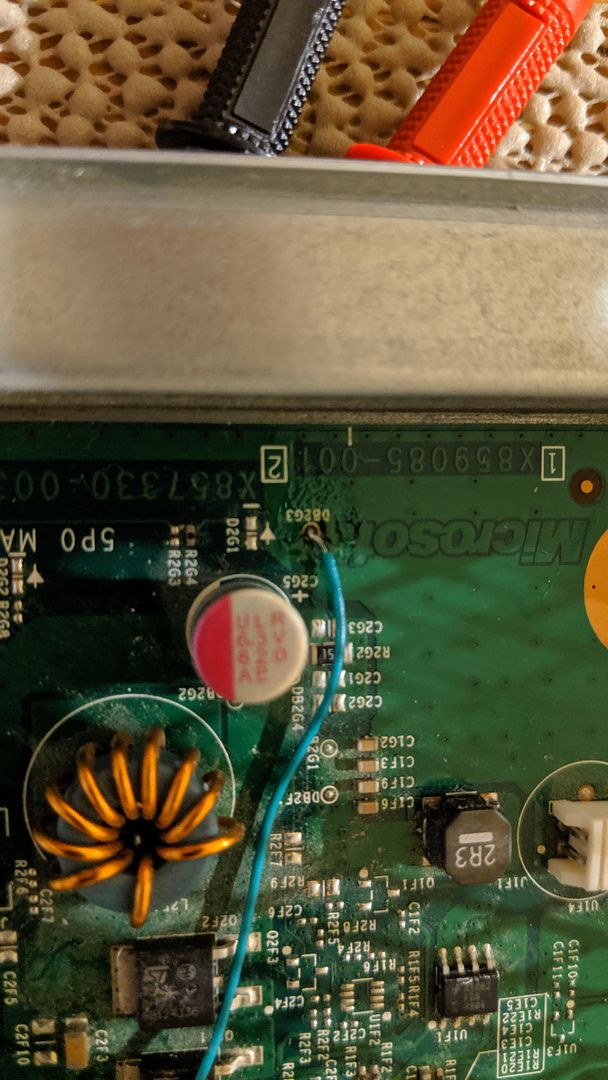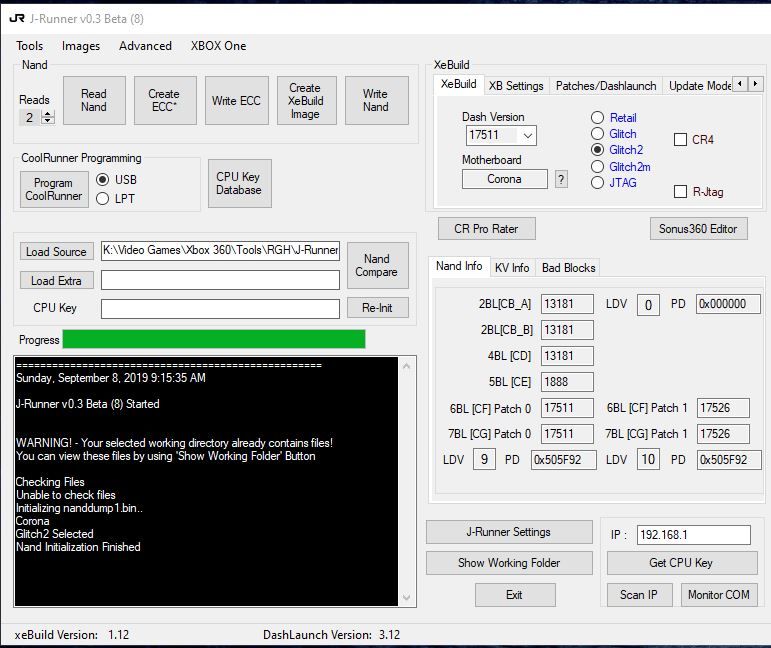 Code:
===================================================
Saturday, September 7, 2019 6:38:53 PM

J-Runner v0.3 Beta (8) Started


Checking Files
Unable to check files
Version: 10
Flash Config: 0x00043000
00043000
Corona
CB Version: 13181
Corona
Reading Nand to K:\Video Games\Xbox 360\Tools\RGH\J-Runner v0.3 Beta 8 17511\output\nanddump1.bin
Reading Nand
Done!
in 3:33 min:sec

Reading Nand to K:\Video Games\Xbox 360\Tools\RGH\J-Runner v0.3 Beta 8 17511\output\nanddump2.bin
Initializing nanddump1.bin..
Corona
Glitch2 Selected
Nand Initialization Finished
Reading Nand
Done!
in 3:33 min:sec

Comparing...
Nands are the same
ECC created
Version: 10
Flash Config: 0x00043000
Writing Nand
image_00000000.ecc
Done!
in 0:18 min:sec
Last edited: