Hi there
I had got a Falcon xbox 360 with RROD from a fan, at first I had the error code 0022.
So I proceed to install the kit, once installed switched on the power, the xbox started blinking 3 red lights but it did not heated up at all. It's like there is a power cut and there is only the 3 red ights blinking. I tried to truble shoot the code, this time round the lights did not show any codes , its only 3 red lights blinking consistently.
Then I proceed to check the board and found this(in the red circle all being soldered):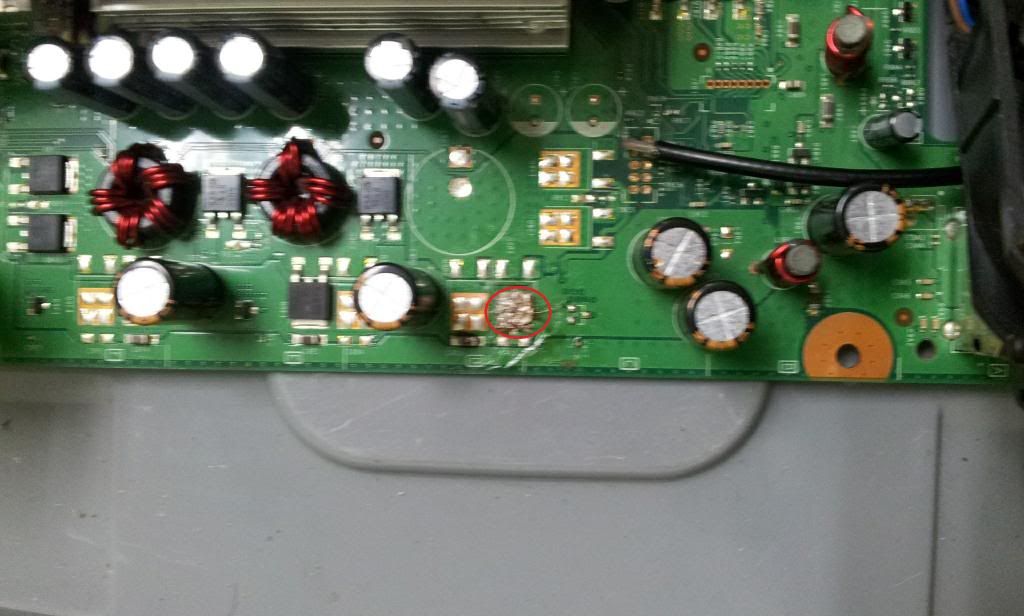 Is this the problem?
Any advise?