SX OS GAME CHEAT CONTEST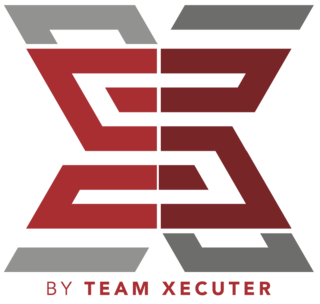 Hello SX OS users!
I hope everyone is enjoying the new Cheat Engine available for the first time in SX OS v2.1 (beta)
In order to make the cheat engine more useful to everyone, we need cheats!
To help get the cheats development going, I am starting a contest here for cheat code submissions.
The winner will receive two free licenses for SX OS!
RULES
Cheat codes can be made for any game on Nintendo Switch.
If you have questions on how to create cheats, please check THIS PAGE.
Start a thread HERE if you need help, or if you have information that may help the community develop more cheats.
Only cheats posted in this thread will be counted.
You can submit as many different cheat codes for as many games as you want.
Each verified working cheat with all required information is worth 1 point.
No duplicate cheats. In the case of duplicates - the first person to post the cheat gets the point.
The person with the most points by: October 31st 5:00pm (Eastern Standard Time) wins!
Amendment: Maximum of 5 points per person per game to help balance the contents as some games may have hundreds of codes available.
(refresh page to update countdown timer)
==========
Required Information
: You MUST include the
Game Title, Version
,
TitleID
, and
BuildID.txt
Here is an example of a good cheat code submitted by
AnalogMan
in the Game Cheats Discussion forum.
This would be worth
3 points
.
Super Mario Odyssey v1.2.0 (0100000000010000) (f5dccddb37e97724.txt)
Code:
[Inf. Health]
580f0000 026583c0
780f0000 00642d3c
640f0000 00000000 00000006

[9999 Gold Coins]
580f0000 0264af58
780f0000 004ff8a0
640f0000 00000000 0000270f

[999 Purple Pyramids (Sand Kingdom)]
580f0000 0264af58
780f0000 0078B330
640f0000 00000000 000003e7
==========
I do not own a copy of every single game so lets all work together in testing the codes and verify they work!

The thread will be closed at 5pm US Eastern Time on October 31st.

The winner will be announced as soon as all cheats have been tested and points awarded.
Last edited: