This guide could belong in either RGH or JTAG as it applies to both.
It's not a conclusive guide, but a good starter for 10 if you can't read/write to the NAND ('not found error message').
Look at the images below. With the PSU connected and the console OFF, you should get the following readings from each point as directed. If you get something drastically different, you probably have an issue somewhere and explains WHY you can't detect the NAND.
The points are from a Xenon board, however these points are the same for ALL consoles.
Set your meter to volts first off and make sure they all read as below. Put the black probe on a ground point then to each of the points indicated.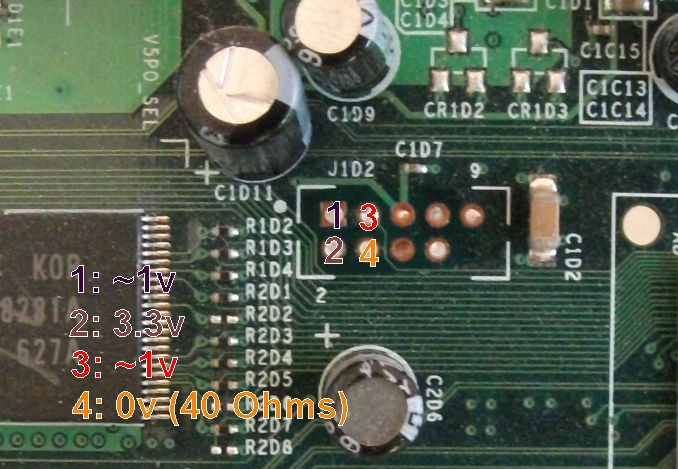 Next , for the two 0v points set the meter to ohms. They should read as below. If you have a bridge or short, you'll soon know about it.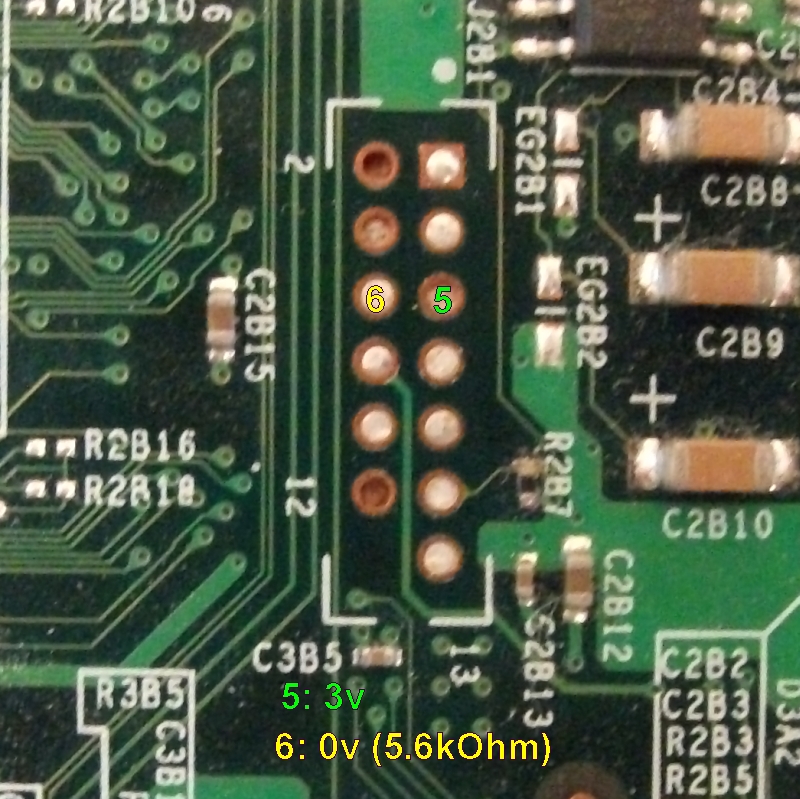 Ok - first update:
Watch for J1D2.1 (point 1 in the pics) being less than 1v (i.e 0.05v and a resistance less than 2k). This point goes DIRECTLY to the southbridge.
The only solution to this may be a reflow of the southbridge itself. However these points may also report back as 0v if you've flashed the wrong (or corrupted) SMC.bin to your console. You can test this by performing the
bad-flash recovery
.
Update #2:
"No USB Controller Found" can be caused if the STBY_CLK line is damaged, or R3B15 has 'blown' (resistor should be 34Ohms, but will be much higher if damaged). If your SMC is corrupt, you will also get this error, so worth noting if you don't know the history.
Update #3:
Getting this when reading/writing?
Writing
Error: 0 Programming block 0
Error: 0 Programming block 8
Error: 0 Programming block 10
Error: 0 Programming block 18
Error: 0 Programming block 20
Error: 0 Programming block 28
Error: 0 Programming block 30
Error: 0 Programming block 38
Error: 0 Programming block 40
Check the value of R1P7 (RB point on DemoN etc). It should be 2.3k.
Hope this helps someone.
Last edited by a moderator: