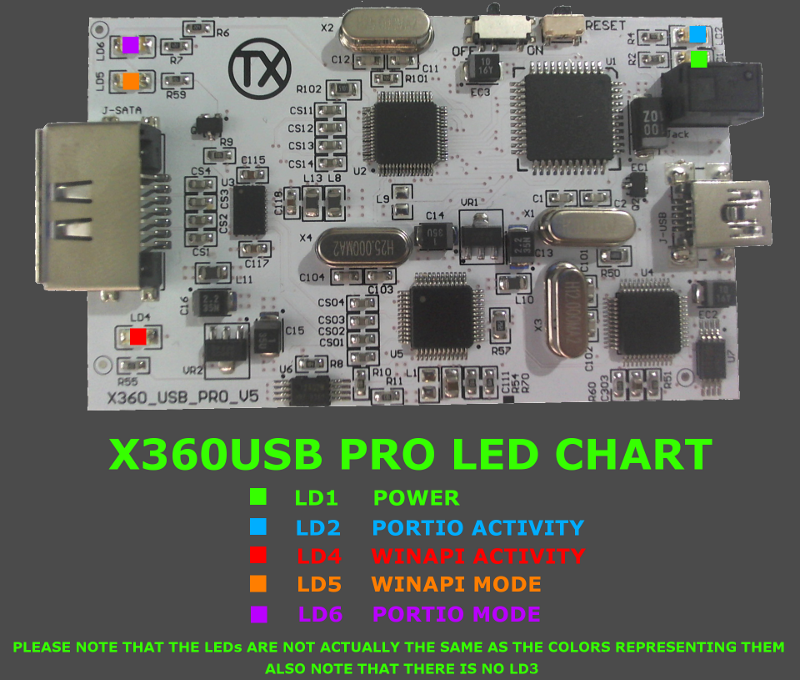 Alot of people are curious as to what the LEDs on the X360USB PRO are indicative of. Well I am here to calm your mind so that it does not explode thinking about it!
Thank you k3rn3l from IRC #x360usb for mapping it out
Thanks to stefanounick for supplying the photo of his X360USB PRO!
Last edited: